Blog Post
From Grapes to Glass: The History and Process of Winemaking
Aug. 31, 2022
Whether it's a wedding, New Year's Eve, engagement party, or just a Friday night, wine is a staple component of celebrations and meals around the world. But how exactly does your favorite Moscato or merlot go from grapes to glass? Sip back and relax as we uncork the history and process of making wine.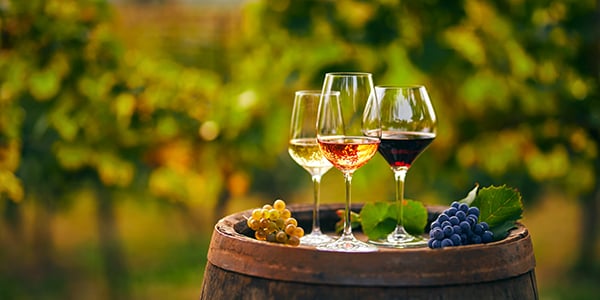 Photo courtesy of iStock/Rostislav_Sedlacek
History
Wine has been made all over the world for thousands of years. The earliest known production of wine occurred in 8000 BC in modern-day Georgia. America's winemaking started in 1562 when the French Huguenots settled in what is now Jacksonville, Florida. They began making wine from Muscadine grapes.

From there, the American wine industry continued to grow. America's first commercial winery was established in Kentucky in 1798. However, the winery was abandoned in 1809 when the grapes succumbed to frost. The resilient American spirit was alive and well, though, as winemakers continued their efforts throughout the country. Finally, in 1830, America's first successful commercial winery was established in Cincinnati, Ohio.

For almost 100 years, the American wine industry gained traction, until the start of Prohibition in 1920 brought progress to a halt. At the time, there were approximately 2,500 wineries in the U.S. When Prohibition was repealed in 1933, only 100 wineries remained. Since then, the U.S. wine industry has rebounded dramatically and continues to flourish.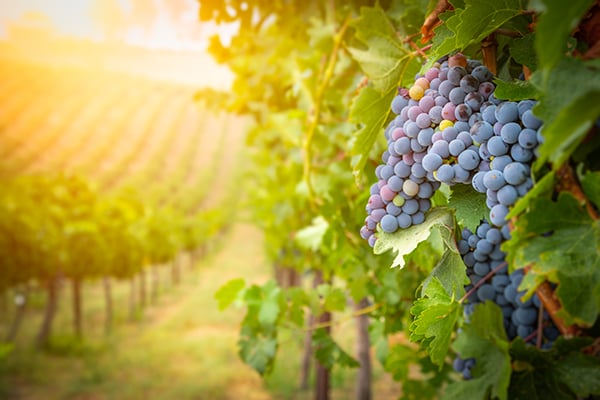 Photo courtesy of iStock/Feverpitched
U.S. Wine Industry
Today there are more than 10,000 wineries in the U.S. While there are wineries in all 50 states, there are some states more heavily involved in the production of wine. The top 10 wine-producing states are:
California
Washington
New York
Oregon
Texas
Michigan
Illinois
North Carolina
Pennsylvania
Indiana
Making 635,477,242 gallons in 2020, California alone accounts for 81% of U.S. wine production, according to the Wine Institute.
Wine is typically associated with countries in Europe, but U.S. winemakers hold their own. Producing around 700 million gallons of wine in 2020, the U.S. ranks fourth in wine production behind Italy, France, and Spain, respectively.
When it comes to annual wine consumption, though, America takes top honors. Consuming an average of 3 gallons per person, the U.S. consumes the most wine in the world.
How Wine is Made
Most people know wine is made from grapes but are unfamiliar with the actual production process. Crushed grapes naturally contain everything needed to make wine, but by intervening at certain times a consistent wine with predictable characteristics is achieved. Winemaking is a five-step process.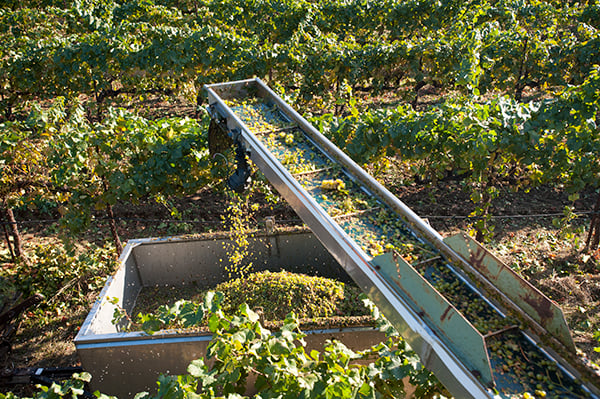 Photo courtesy iStock/nathanphoto
Step 1: Harvesting Grapes
The first step in making wine is harvesting the grapes. Grapes are picked at optimal ripeness for enhanced quality and taste. In the past, grape harvesting was typically done by hand. Now it is more common to use mechanical harvesting methods. There are advantages and disadvantages to each.
Manual harvesting is time-consuming and labor-intensive but provides greater control over the selection of grapes. Whole clusters, rather than just individual grapes, can be picked with manual harvesting, which provides opportunities for winemakers to create unique flavors. Picking grapes by hand is also a gentler process, so the chance of grapes being damaged is reduced.
In contrast, mechanical harvesting of grapes is faster and more efficient. A harvester drives through the rows with rubber or fiberglass rods that shake the fruit off the vine and into a bin. The potential for damaged fruit is increased with mechanical harvesting, and it may not be physically possible for the machine to harvest the grapes depending on the location and topography of the vineyard.
Regardless of the harvesting method, once the grapes are picked they are sent to the winery where they are sorted to remove rotten or underripe fruit.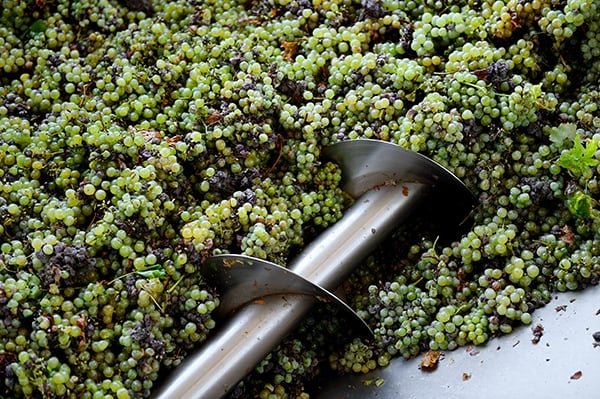 Photo courtesy iStock/roibu
Step 2: Crushing and Pressing Grapes
The next step in the winemaking process is crushing and pressing grapes. In the past, people used their feet to crush the clusters of grapes. Today, mechanical crushers are used. Crushing the grapes extracts the unfermented juice called must. From there, the process varies slightly depending on the type of wine being made, red or white.
To make white wine, the must is pressed immediately after crushing the grapes to separate the juice from the seeds and skins. For red wine, the must remains in contact with the grape skins, which is where the wine gets its color. Red wine is pressed after fermentation, which is the next step of the winemaking process.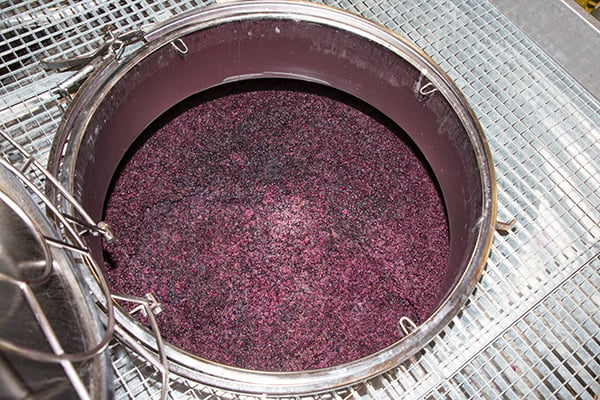 Photo courtesy iStock/OceanProd
Step 3: Fermentation
After extracting the juice, winemakers introduce yeast. The yeast converts the natural sugars in the fruit into ethanol and carbon dioxide. Ethanol is the alcohol found in wine, beer, and other liquor. The amount of time grape juice ferments depends on the desired outcome of the wine. For dry wines, fermentation is stopped when all of the sugar is converted into alcohol. This is different from sweet wines, where fermentation stops before all the sugar has been converted. Fermenting wine can take anywhere from 10 days up to a month or more.
Step 4: Clarification
Step four in the winemaking process is clarification. In this step, tannins, which are the bitter compounds found in the stems, seeds, and skins of grapes, along with protein, and dead yeast are removed from the fermented wine. Substances like egg whites, clay, or other components can be added to the wine. These additions adhere to the unwanted materials and sink to the bottom of the barrel while the wine is filtered out. Clarified wine is moved into another container for bottling and aging.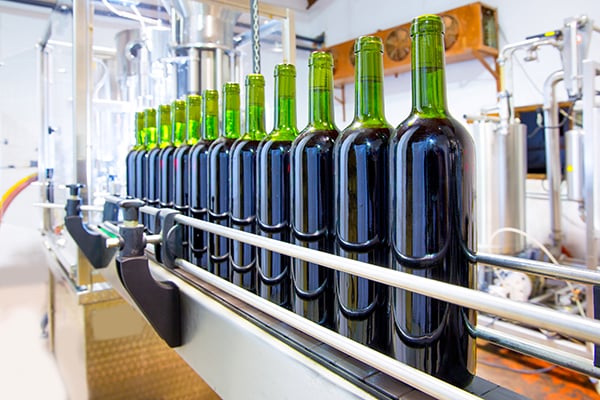 Photo courtesy iStock/LUNAMARINA
Step 5: Aging and Bottling
Fermented and clarified wine can be bottled immediately or given more time to age. Aging takes place in the bottle, stainless steel tanks, or oak barrels. Aging helps wine reach optimal flavor and arouses distinctive characteristics. Most wines are aged for one to two years, but some are aged longer.
Dixon's Solutions for Wineries
Crafting the perfect wine requires a variety of equipment for consistency and efficiency. Dixon is pleased to provide solutions for wineries across the country.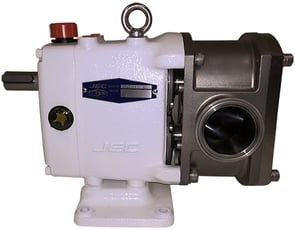 JRZW-Series Rotary Lobe Wine Pump
Features:
Double mechanical seal
Triple lip-seal with ceramic coated sleeve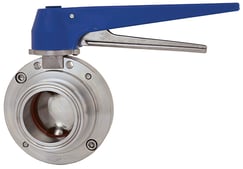 B5116-Series Butterfly Valve
Features:
Product contact surfaces are sanitary finished to <32Ra
Can be serviced in the field
Blue trigger handle
Manual operation only; cannot be actuated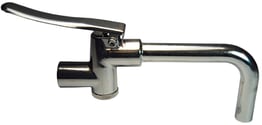 Topping Gun
Features:
1/2" female NPT inlet
3/4" OD tube outlet
Squeeze the handle for easy opening and control
Spring-loaded trigger for positive shutoff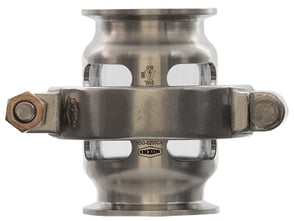 HSG-Series Sight Glass

Features:
3A CIP certified
Higher pressure range than other sight glasses
Easy assembly and disassembly
Rubber seals are I-line gaskets
Clamp protects glass from getting damaged
Patent-pending assembly design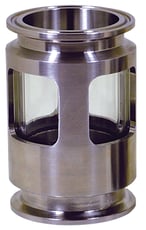 Compact Sight Glass
Features:
Easier to clean than bolted styles
Less cost to repair than bolted styles
Standard clamp connections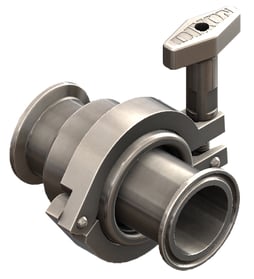 SJSS-Series Sanitary Swivel
Features:
Prevents hoses from kinking or making a flow path change on a flow plate
3A COP certified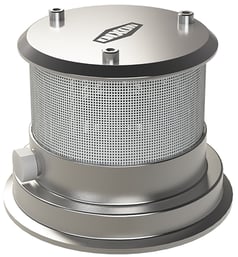 Stainless Steel Air & Vacuum Relief Tank Vent Valve
Features:
Triple action valve relieves pressure as the fluid level rises while filling a tank, relieves vacuum as the fluid level drops while emptying a tank, and seals under equal pressure
Stainless steel screen surrounds the entire vacuum and pressure flow area
Standard clamp connection
1/4" FNPT connection for gas inlet, plug also supplied
Repair kits available
But wait, there's more! This is a small sampling of the sanitary solutions we provide the wine industry. For additional product information, check out our Wineries, Breweries, and Distilleries brochure.
Conclusion
From its humble roots in the sunshine state to the present-day, world-renown valleys on the West Coast, the U.S. wine industry has withstood the test of time and evolved into a modern-day artistic endeavor. Dixon is delighted to play a role in the winemaking process by helping wineries function at their best.
We offer the perfect blend of service, reliability, and innovation. Contact a product specialist for recommendations on your specific application.